About Founder: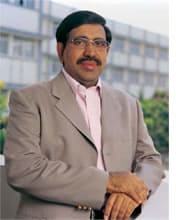 "Sramayeva Jayathe " is his motto
"Success " is his belief
"Optimism" is his attitude
"Generosity" is his strength

Dr. P. Narayana is a renowned figure in the Indian education system. Born in 1957 in the Nellore district of Andhra Pradesh, he came from humble beginnings but possessed an extraordinary passion for learning. He excelled academically, achieving top honors at both the undergraduate and graduate levels. In 1979, he was awarded the University Gold Medal for M.Sc. in Statistics by Mr. K.C. Abraham, the Governor of Andhra Pradesh.
Fueled by a mission to uplift and empower underprivileged students, Dr. Narayana founded NARAYANA COACHING CENTRE in 1979 with just seven students. Through his dedicated efforts and innovative approach, the organization has grown into one of Asia's largest and most successful educational conglomerates. Today, Narayana encompasses over 750 schools, colleges, coaching centers, and professional colleges across 23 Indian states. The organization is supported by a dedicated team of over 50,000 experienced teachers and staff who work tirelessly to provide a world-class education to over 600,000 students every year, from kindergarten to post-graduate studies and beyond.
Confident walking is better than Confused running
Come and walk with us Confidently
And turn your dreams into reality
That lasts long to the times eternity.