Time wheel turns in NARAYANA CA
Looking for "The BEST" program, Best Coaching, Best Infrastructure, Best environment & Best output & Best Results, now the amalgamation of all Best qualities stand with NARAYANA CA ACADEMY. Now NARAYANA has came up with the complete new touch for all CA aspirants. Creating Awareness as critical areas, complete solutions with daily assignments, Experts CA-suggestions to students.
The all NARAYANA shows the path to CA, ICWA, CS like many more for aspirants
COURSES OFFERD:
MEC With CA-CPT
Highlights of CA-CPT
CA-CPT orientation with intermediate
Daily split focus for 5 hours on group subject, for 3 hours on CPT teaching.
Teaching & study hours monitoring by complete senior most faculty.
Complete research oriented study material
Proper guidance & motivation by experts
Special focus on communication skills & development
conduct of seminar to create complete awareness on subjects and making through provoking
Make through on fundamentals through CDF program
Analyzing student caliber in a weekend tests, objective tests, CDF tests etc.
Special counseling & alert on error list
Both teaching & revision on CPT exam,till the final CPT exam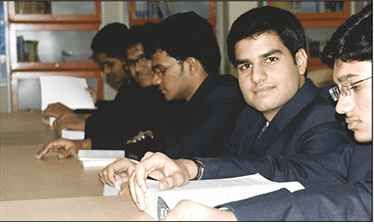 NARAYANA CIVILS
"The legendary success is the right of legends only who works with a motto"
"To Serve the country… The best option is…'CIVILS' "
Our integrated programs, comprehensive syllabus, expert faculty and through training techniques yield sure success in All India Services. The inculcation of General studies subject with provided MPC, MEC & HPG Groups of Inter and 3 years & Degree courses Linked up with Academic Curriculum by making them habituate to serve all the National & International Issues. News in live manner, "Society burns and mind is with fire, a burning fire is made Cramming into the minds with experienced IAS,IPS etc., line experiences sharing with students.
5 years Integrated Programme -for intermediate
4 years Integrated Programme –for Sr. intermediate students
3 years Integrated Programme –for degree
Special Features:
Wide class rooms, with digital boards and LCD projectors.
Teaching with advanced technology.
Discussions with Senior most people over the Video conference.
Research oriented study material.
Monthly Civil Services model exams.
Modern language lab, conference room, advanced wide range of books collection.
Internet facility for improving their analytical & thinking knowledge on current affairs.
Closed monitoring on stipulated academic programme.
Group of teaching experts.
Motivational classes for avoiding of stress on mind through yoga & meditation.
Special care on personality development. (Current Affairs, general awareness, group discussions, crisis management, positive thinking, situation analysis, communication skills, interpersonal skills, elocution, debate etc.,)
Advance GYM facilities for perfect physical fitness.
Sports and Games for mental pleasure.
News paper distribution & analyzation on current affairs.
Monthly parent's interactions on student's progress.
A/C class rooms & A/C library.